How it works
Your mailman, just became your nailman (or woman 😉)
Subscribe
You choose what works best for you. Sign up for 1, 3, 6 or 12 months. The longer you commit, the more you save.
Receive
Ah, the joy of a new package! It's the beginning of the month and you've just received 3 of our latest nail wrap kits.

Apply & Enjoy
Each month, we'll release 3 video tutorials on our IGTV. Subscribe to find out when they go LIVE.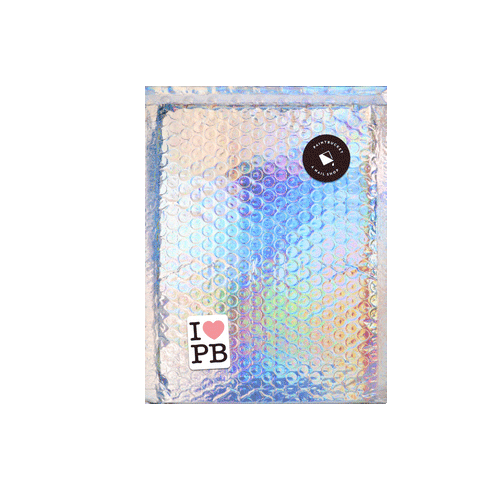 Instant heart eyes
Each monthly mani package is bundled with love and includes:
3 Nail wrap kits
Each manicure is made up of 20, 100% polish nail wraps
3 Mini nail files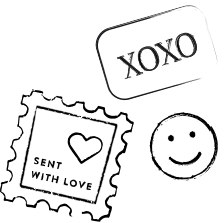 Subscription Box FAQs
Each month you'll receive 3 nail wrap kits. Each kit includes 20 100% polish nail wraps and a disposable file.
Not yet. Right now, you'll be the first to receive our latest and greatest nail wraps each month. Some months will be solid colors, while others will be fun nail art. All of our wraps are meticulously designed with all of our customers in mind. 
Your subscription is billed at time of purchase. After your first package arrives, you will be billed on the 1st of each month following that (for 1 month subscriptions on auto-bill). For all 3, 6 and 12 month pre-paid subscriptions, billing will occur at the time of your initial purchase and occur again on the 1st of the month, following the date that your pre-paid subscription is set to expire.
We don't offer refunds but if for some reason, you aren't 100% happy with your nail wraps, simply let us know by emailing orders@paintbucketnails.com. We'll do what we can to make sure you're 100% happy.
Month-to-Month Subscriptions (without term commitment) can be canceled at any time in your Account Settings using the "Manage Subscription" link in the footer. If you've already been billed for this month's box, your cancellation will take effect in the next billing cycle. 
3, 6 or 12-Month Subscription Plans (with term commitment) cannot be canceled mid-term. You are able to opt-out of auto-renewal within your Account Settings or by reaching out to order@paintbucketnails.com.
Paintbucket Subscription Plans cannot be paused and monthly packages cannot be skipped at this time.
All monthly mani packages will be shipped out on the first week of each month. You should expect to receive your package within 3-5 days via USPS.
Tune into our instagram @paintbucketnails for monthly calendars of when IGTV tutorials will be released & for more details regarding special event IG LIVES.