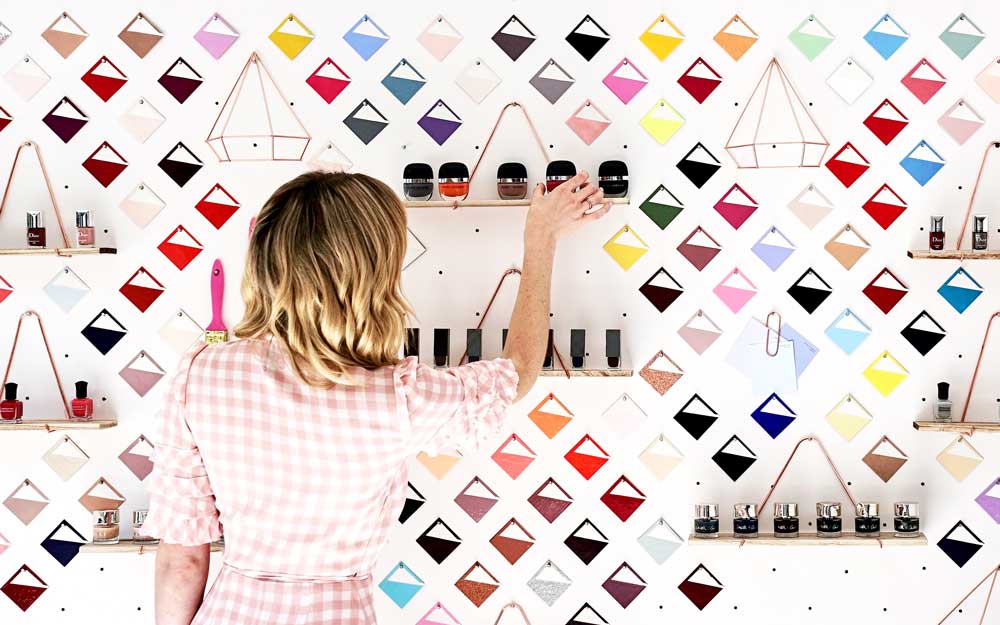 Hey, babe.
Don't you think it's time your nail salon got a makeover? That's where we come in. We're Paintbucket, a modern nail shop in Williamsburg, Brooklyn.
But we're more than just manicures. We're in the business of recognizing our clients' achievements and rewarding them with the simple act of feeling good.
Your salon should be as cool as you are
Picture this: A comfortable-yet-curated space. A #girlcrushworthy staff.
Free. Prosecco. 🥂 And tons of polish & nail art options because we were never really into the whole
"less is more" thing.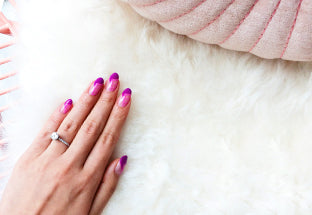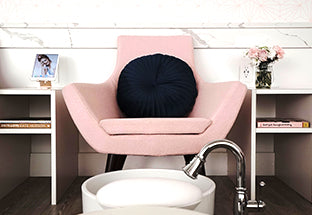 YOU LIVE ON YOUR PHONE
Same. So we made it easy to book appointments and choose your nail technician from anywhere with service.
HIGH STANDARDS ≠ HIGH MAINTENANCE
We're dedicated to providing an obsessively clean and safe environment. If you share our obsession, we have personal toolkits available for purchase. Sometimes it's nice not having to share.
EVERY GIRL NEEDS HER GANG
And we want to meet yours. Bring your girlfriends to Paintbucket, or meet some new ones while you're here. Think of us as a social club for the 21st century, but with less corsets. Unless you're not in the mood to socialize. We get it. Quiet time is important too.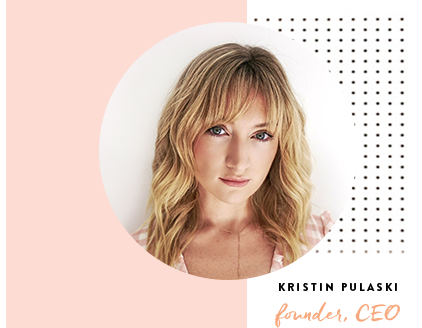 MEET KRISTIN
She's always believed that the best accessory is a perfectly polished pair of hands (and toes, naturally). But the salon experience in NYC was never quite what she needed. After working long hours at her desk everyday, Kristin's idea of indulging wasn't sitting under harsh lights while breathing in harsher fumes. And she didn't want to blow her hard-earned paycheck at one of those fancy places either.
So she left her career in advertising for something a little bigger and a lot more personal: a self-owned and operated nail shop that caters to clients just like her. Enter Paintbucket, a place for working women who spend their 9-5 girl-bossing their way through a man's world.